Skip to Main Content
It looks like you're using Internet Explorer 11 or older. This website works best with modern browsers such as the latest versions of Chrome, Firefox, Safari, and Edge. If you continue with this browser, you may see unexpected results.
Library Services
You can use the Ask a Librarian service for questions about library resources, research assignments or other information. We offer Chat, Text, or you can also email a question to us. Turn around for email is quick, usually w/in a few hours or by the next day if sent in after 9pm.
You can also make an online or face to face appointment with a reference librarian. Here's more information about individual research consultations.
Log in to ILLiad with your NetID username and password to make an Interlibrary Loan request to borrow items from another library.
This service is free to CURRENTLY enrolled Texas State students and employees.
Typical turnaround for a book is 2 weeks, and pick up and return is at the 3rd floor Circulation/Reserves desk.
Turnaround time for articles varies depending on format (hard copy or electronic) but averages 2 to 3 days. Log in to ILLiad to retrieve your electronic article copy.
Faculty & Graduate students can request articles from Alkek's print journal collection sent electronically using ILLiad.
Texshare cards allow you borrowing privileges at many local libraries, including the following participating libraries.
Request a card online through this TexShare Card request form or sign up in person at the Checkout Desk. Materials must be returned to the same library from which they were borrowed.
You can use the Worldcat database to look up items and see which libraries in Texas own them.
Are you in between semesters? You can also get a Texshare card from your local public library. Typically Texshare cards from public libraries are valid for a year.
Recommend an Alkek Library Purchase
Featured Resources: Kanopy & Drama Online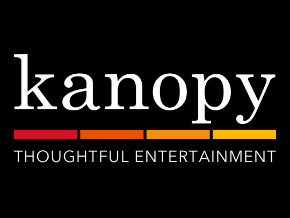 ​Kanopy is like an academic version of Netflix...with plenty (about 10k in all) of independent movies, documentaries, and 319 Criterion Collection films. Check it out here:http://catalog.library.txstate.edu/record=e1000886~S1a or click on the image below. If you are off-campus, you'll just need to log in with your NetID to get in.
And you can watch it on your Roku, iOS, or Android device.
Librarian
Stephanie Towery
she/her/hers